My £50 Autumn Haul
The weather has changed so suddenly and now out of nowhere, we're smack bang in the middle of autumn. After a long, hot summer, we're likely to have a chilly end to the year. It can be tricky shopping for autumn and winter essentials, especially if you've been glued to your sliders and crop tops for so long. I took on the challenge of a £50 autumn hall, to see what I could bag myself on LOTD for the same price of one bag on the high street.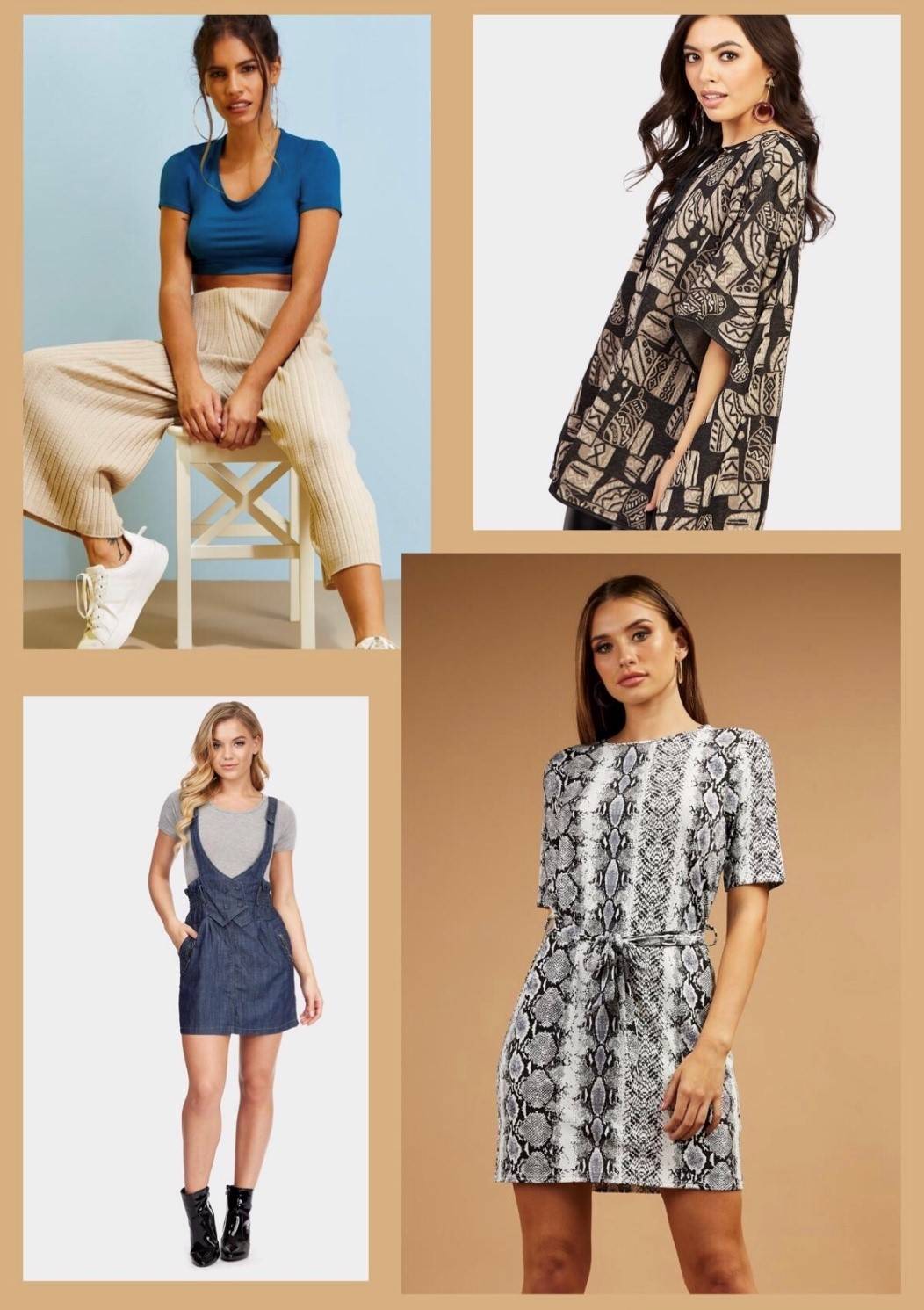 The first thing to catch my eye on the newest autumn pieces was the most amazing Beige Rib Knitted Culottes (£15.00).They're high-waisted, super comfortable and perfect for lounging in. I love wearing cropped trousers, but that can be hard when it's cold. So, opt for some knitted trousers to keep your legs warm while maintaining bang on trend style. I pair them with trainers and a tee for a daytime look and throw on some sling back heels and a blouse for drinks with the girls.
I'm so glad that ponchos are back in fashion, because I loved them as a child and as a teen. If you want something a little different, try the Multi Printed Poncho Top (£10.00). It's got a unique print that will take you from keeping warm at your office desk to a walking from your taxi to a fancy dinner date. The perfect thing about ponchos is that they're loose and your arms aren't restricted but you can still keep warm and cosy. Wear this poncho with leather pants and black boots for a slick and sophisticated autumnal look.
If it was acceptable to wear dungarees all day, every day, boy would I be doing it. On a cold weekday you'd find me wearing LOTD's Blue Denim Dungaree Dress (£10.00) with woollen tights, knee high boots and a beret for a real Parisian winter look. They're super comfortable and this dress has a unique twist on the usual dungaree style. You've got a built in waistcoat which is perfect for taking an outfit from desk to disco. If you want to be bold, wear them with all black and white, a red lip and slicked back hair for a Blake Lively sort of masculine style.
Snake print is crazily big this season. While animal print has been returning and re-returning for a few years, snake is the most sought after this autumn. It's got an undeniable animal print to it, but is subtle enough to be worn day or night. The Multi Snake Print Belted T-Shirt Dress (£15.00) is a staple fashion piece. This won't be something that leaves your wardrobe come next season. It oozes versatility and breathes class. The belt on this dress accentuates your waist by pulling you in and enhancing your curves. Throw on a faux fur jacket and stilettos for a night out, or add a leather jacket and boots for a biker rock chick look.
I hope by reading this blog post that you can see how versatile you can be in your style, and how you don't have to spend hundreds of pounds to have pieces that are bang on trend.
Written by guest contributor Mollie Davies
Wanna read more? Head to her blog: